Hey, I'm Hannah! :biggrin:
Completely new to all this forum business, but fortunately already half-way there on my D she is nearly done!...
Started off as just your normal 1.4 SRi, knew what I wanted to do all along it was just a waiting game!
Standard from the garage:
Kept it simple to start, HIDs + debadge and the pressed! Added a cheap set of FK coilovers just for the time being whilst I saved up for the big one
Couple of shots of it modified lightly, clean and fresh!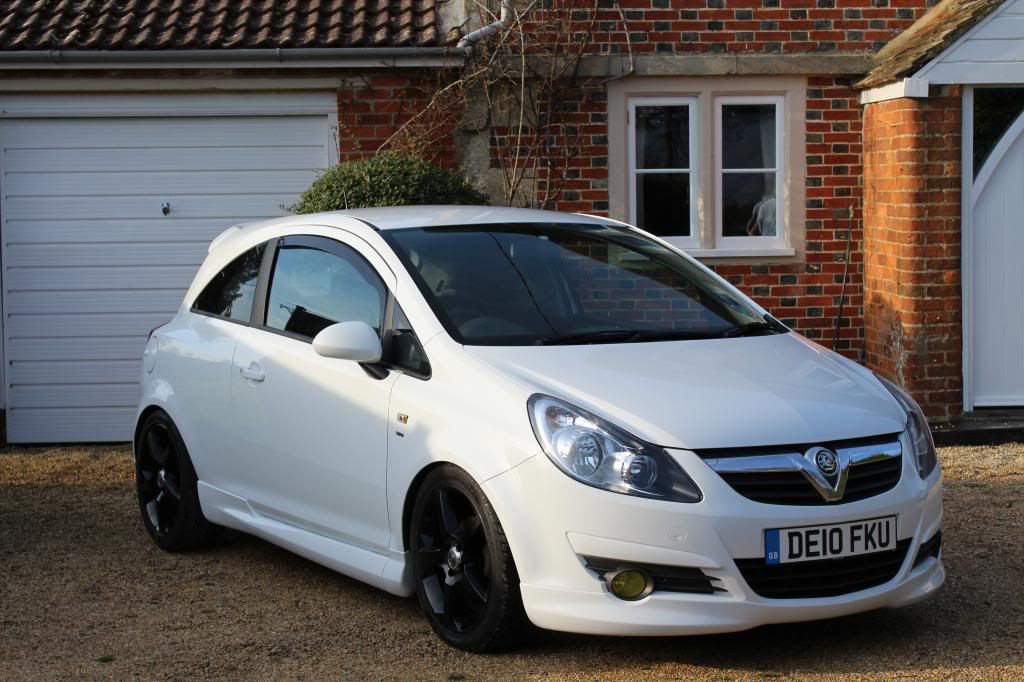 All happens really really fast, book her in for the body work last month. Comes back beautiful! Colour coded mirrors, smoothed front bumper including the plate recess, white grill/badge, smoothed the rear bumper, also the tailgate getting rid of the handle/lock, new sideskirt because I cracked one
and finally the simple little petrol cap! Every little detail counts!! AHHH so happy with it so far: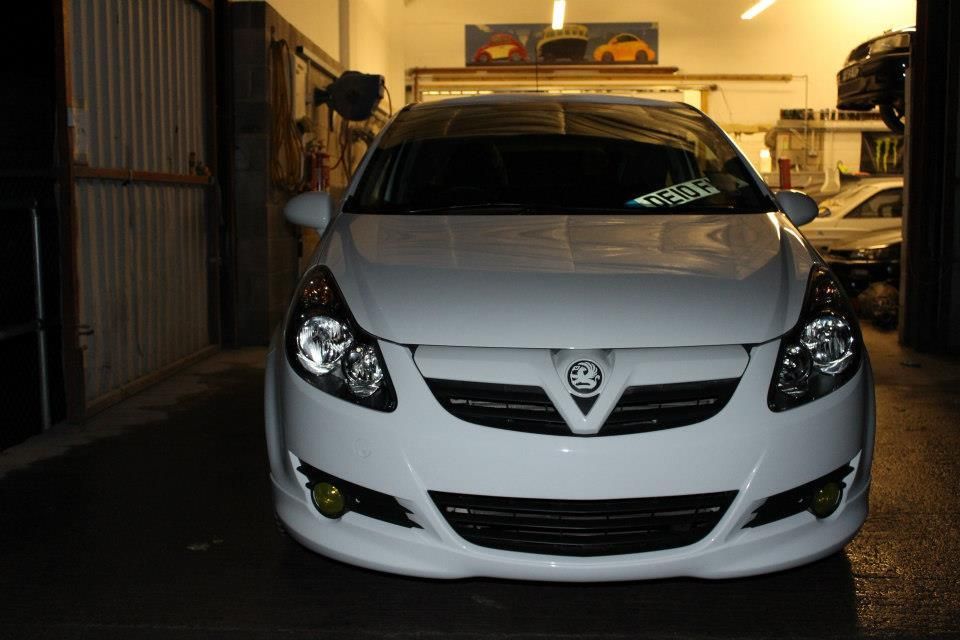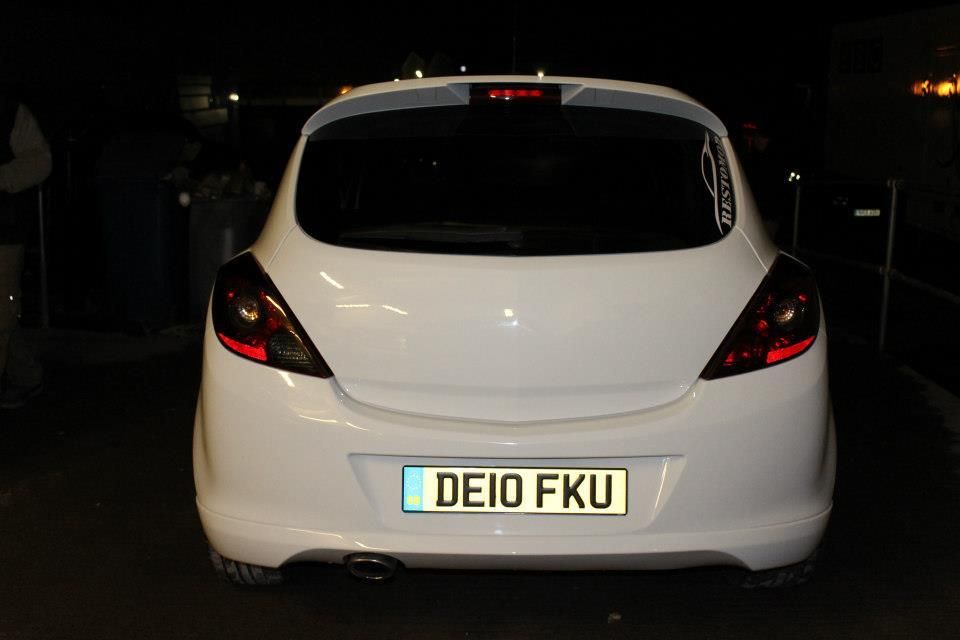 Wheels ordered, wheels come (two months later, with only two days between having to take them to Hastings and I wanted them painted ahh)... beautiful new Schmidt Modern Line 3pc! Happy happy happy!
One thing left, my air suspension from HavAir
))) luckily Geoff was able to paint them whilst the car was down there whilst he was prepping cars for air! Apparently everything comes late, ordered my gold bolts too and they never came on the day promised grr.
So this is what I have so far, my Corsa.. I like it so I am not bothered about what others might say- all that matters in my opinion! Few photo's
only got her back this Saturday gone (16/03/13), dead happy so far.. more to do in the future!
excitinggggg!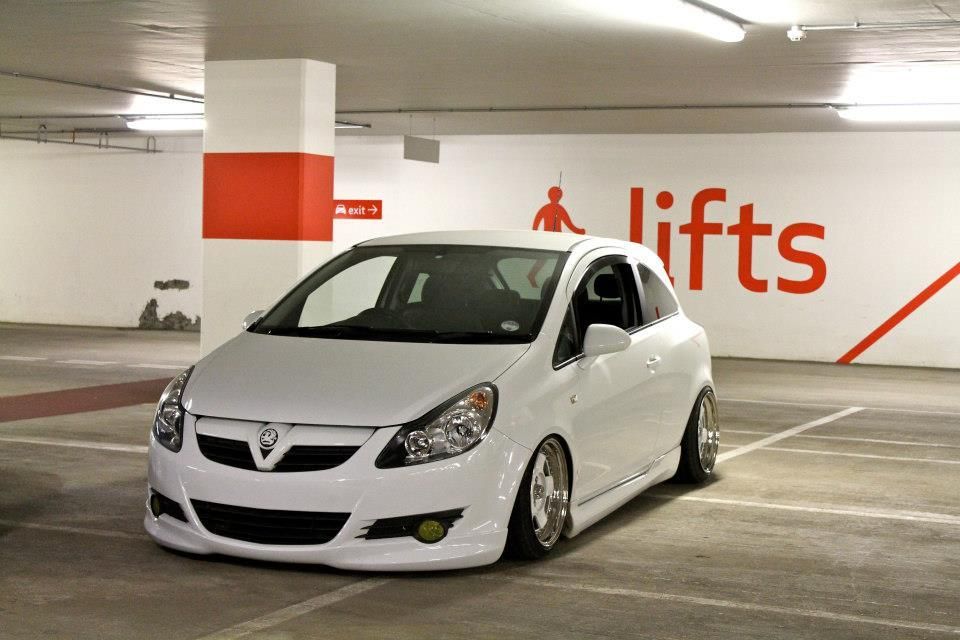 Boyfriend done his too all in the same two weeks, got them back same day! Made it better: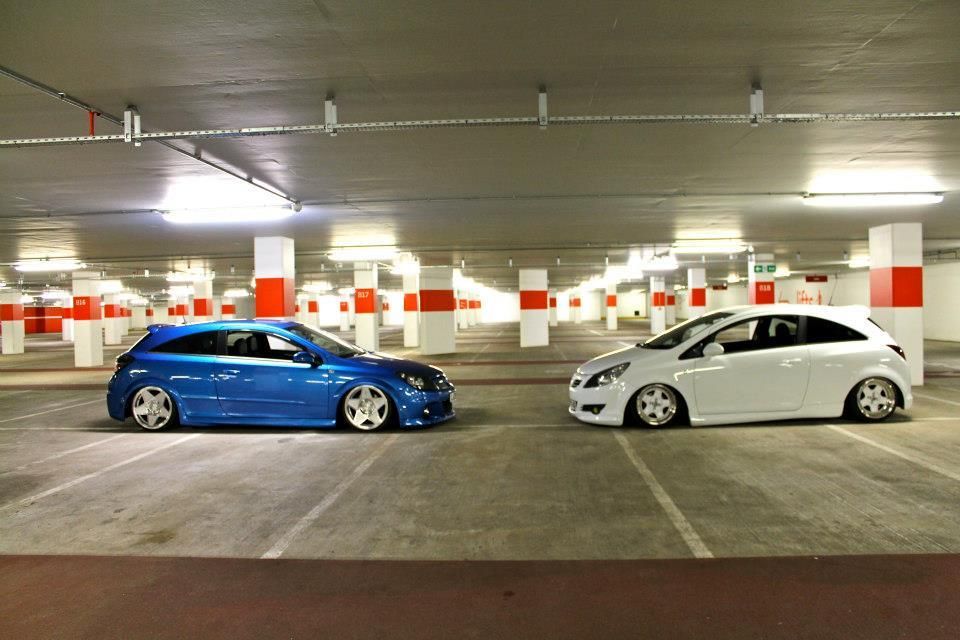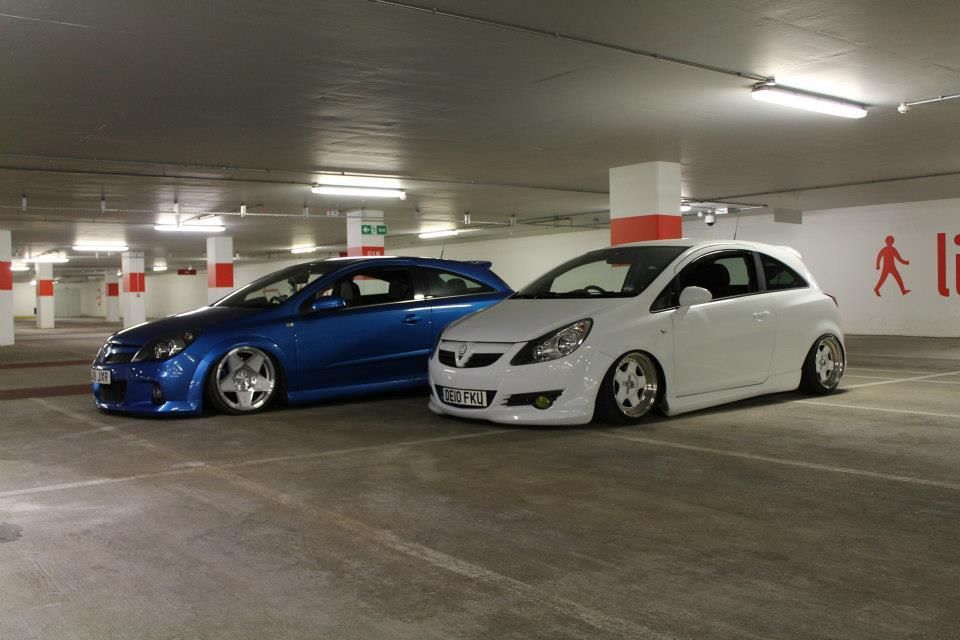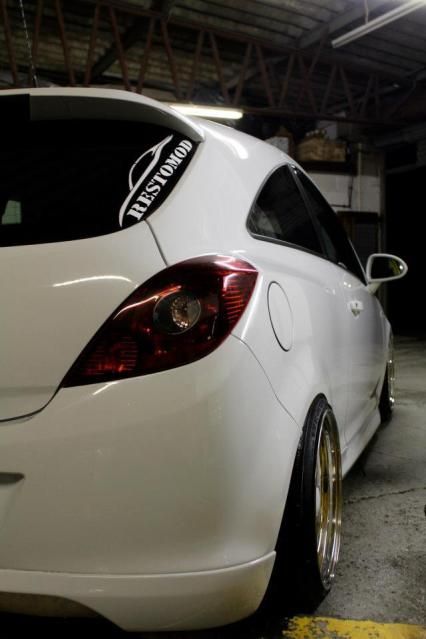 Number plate relates perfectly
hahaha!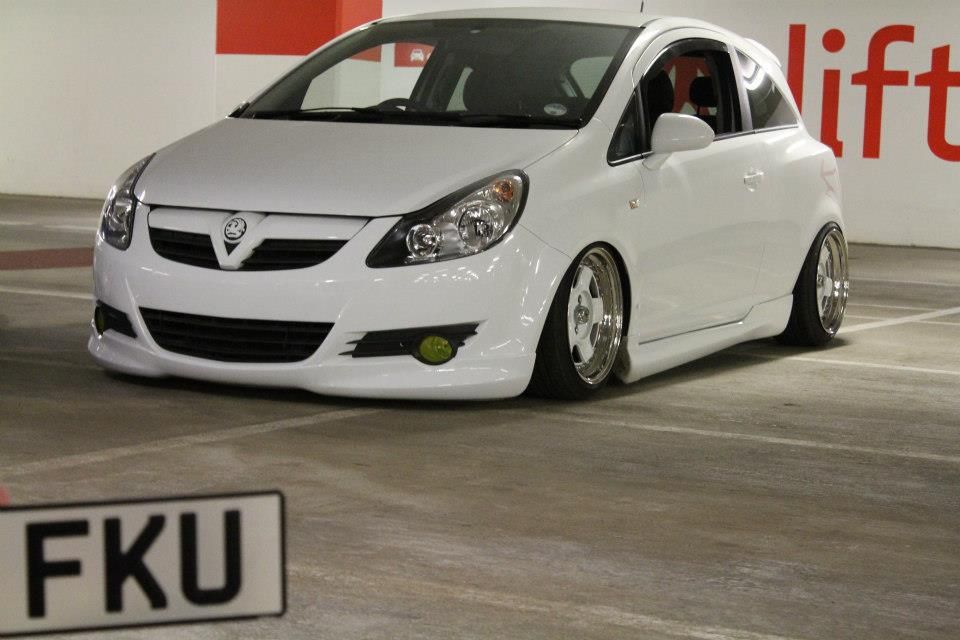 Finally opened the bag with all my gold bolts, shame they came late to be honest! Just got to sit now and put all 120 in! What a nightmare, could take a while..
follow me
- facebook: hannah talkowski twitter: @hannahtalkowski instagram: @hannahtalkowski