Here it is...
My 10 plate Corsa 1.4 SRI
Sold my 1.25 Fiesta back in August and bought my D for £8488 with 6000 on the clock. I was over the moon with it and didn't want to change a thing! But then I found CorsaDUK and started getting ideas and before I knew it I was bitten by the bug haha!
I'm new to all this and haven't modified a car before so my progress is a bit slow but I'm getting there. Let me know what you think and any suggestions you've got
Here's a couple of pics of the car on the day I bought it...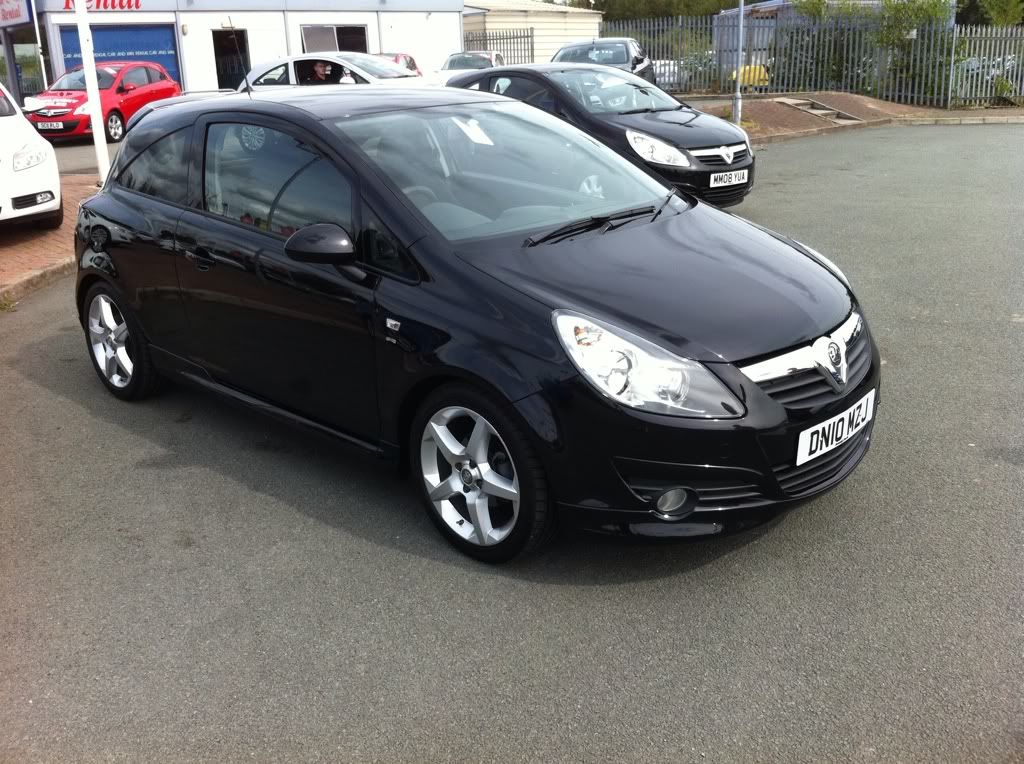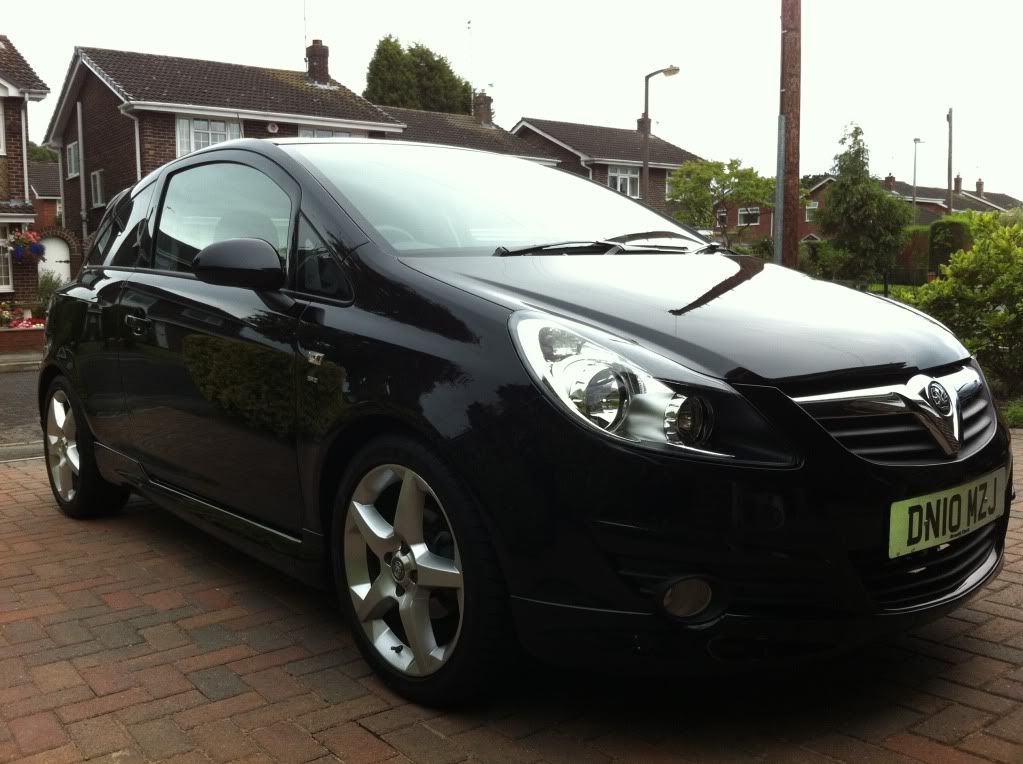 The only downside to my purchase was the alloys - from a distance they looked fine but when you got up close it was obvious that the previous owner had got into a couple of arguments with high kerbs!!!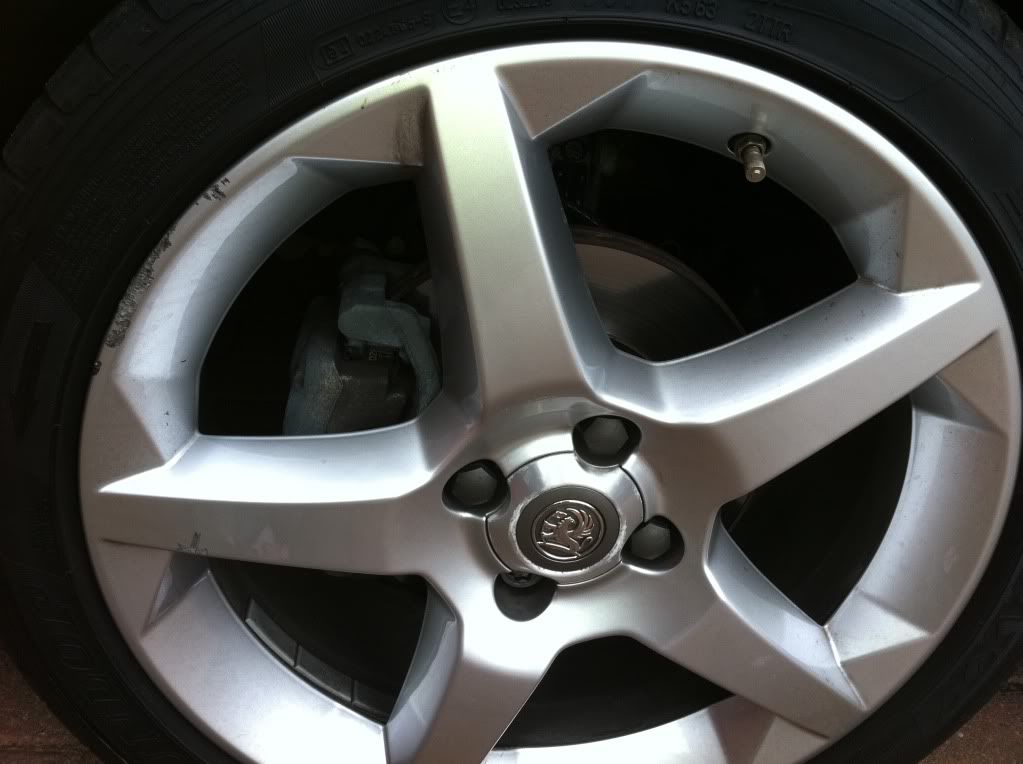 So this is what got me thinking about modding the car. All the alloys needed a bit of TLC and it was gonna cost me £200 to get them refurbed and resprayed in any colour and I decided I wanted a change and thought I'd go for black.
However after seeing a few black cars with black wheels I wasn't impressed and had a re-think and after only owning the car a month I bit the bullet and went for it...
I got Performance Alloys to come out to my address. Here's a picture during...
And the finished product....
I'm so pleased with the finish and it was well worth the money. I eventually decided to go for a mix of High Gloss Pewter and Carbon and it's totally changed the look of the car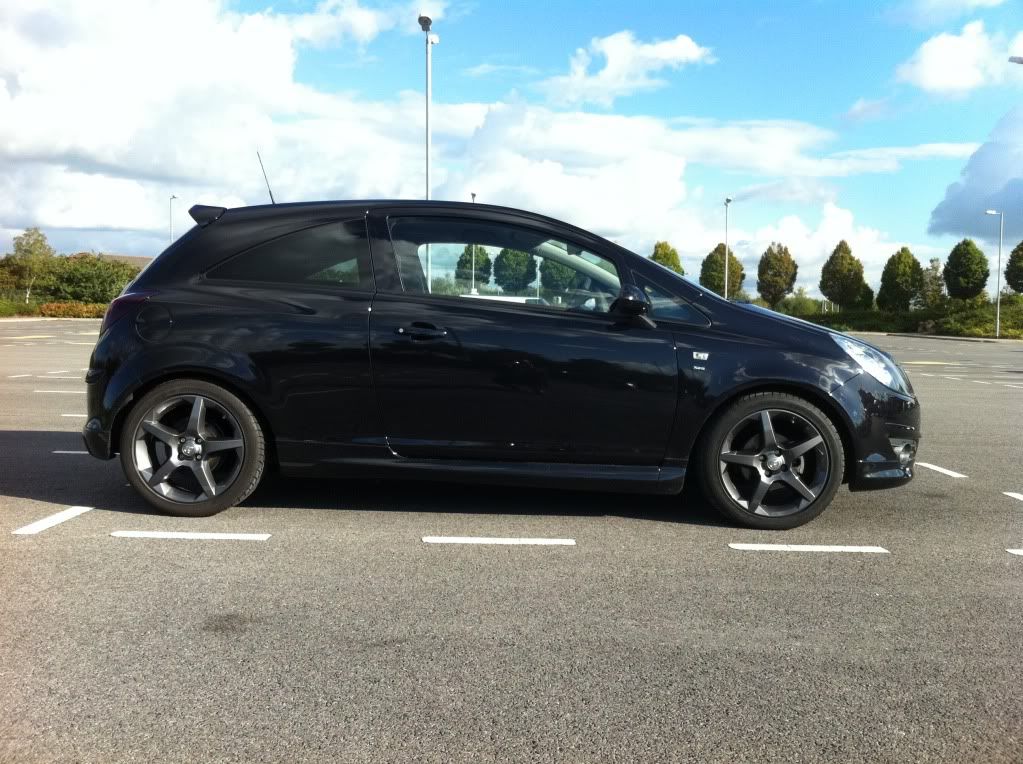 And before anyone says anything I have invested in some tyre shine now so the tyres don't stand out as much!!
I've done a few more mods and will get some pics up tomorrow coz the weather is awful at the moment and my car needs a clean!
Let me know what you think so far, I know it's not much but it's a start haha! I've got quite few plans for my D and i'll keep you posted with how I'm getting on