Discussion Starter
•
#1
•
right this is to benefit all the new members and some old who are not to sure how to get pictures in a thread
can a mod please move this to the right section
cheers!
first of all you need a photobucket account. so hit the sign up button.
once you have an account then hit the green upload button shown below. then follow the steps shown on the website.
once the photo has uloaded copy the IMG code by clicking in the white box shown below.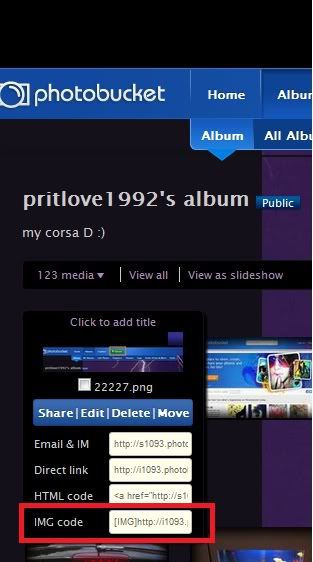 next step is to come on to the thread your making and just right click and paste and it should come up with the IMG code
then click submit and it should include the picture!
hope this helps!! :ninja: