Update:
1 NEW SET OF YELLOW DICE WITH BLACK DOTS DUSTCAPS IN STOCK THIS WEEK
NEW SETS OF LEGO BRICK AND DICE DUSTCAPS INSTOCK BY END OF THE WEEK
Picture below of a few of sets on CDUK Members that have purchased cars:
Due to Postage issues Lego Brick sets will now cost £2.70 & Dice sets will now cost £2.20. Any problems please PM me
Hello, Im selling Lego Brick & Dice Dust Caps.
The Lego Bricks will NOW COST £2.70 incl p&p, and the Dice will cost £2.20 incl p&p.
These come in various colours, the Lego Bricks come in, Black,
Yellow
,
Orange
,
Green
,
Red
,
Blue
& White and the Dice come in
Yellow
,
Purple
, White,
Orange
,
Blue
, Black &
Red
.
If you are interested in buying a set please PM me and let me know which colour and wether you want Lego or Dice then I will let you know roughly when they will reach you.
Id like all payments to be made through Pay Pal and to be made as a gift or at your own expense add on the Pay Pal fee, Ill give my Pay Pal details when the payment needs to be made.
Please NO Time Wasters as I really dont have the time for people to be messing about.
Some pictures below of the Various Lego & Dice I have, Please feel free to drop me a PM anytime
Dice: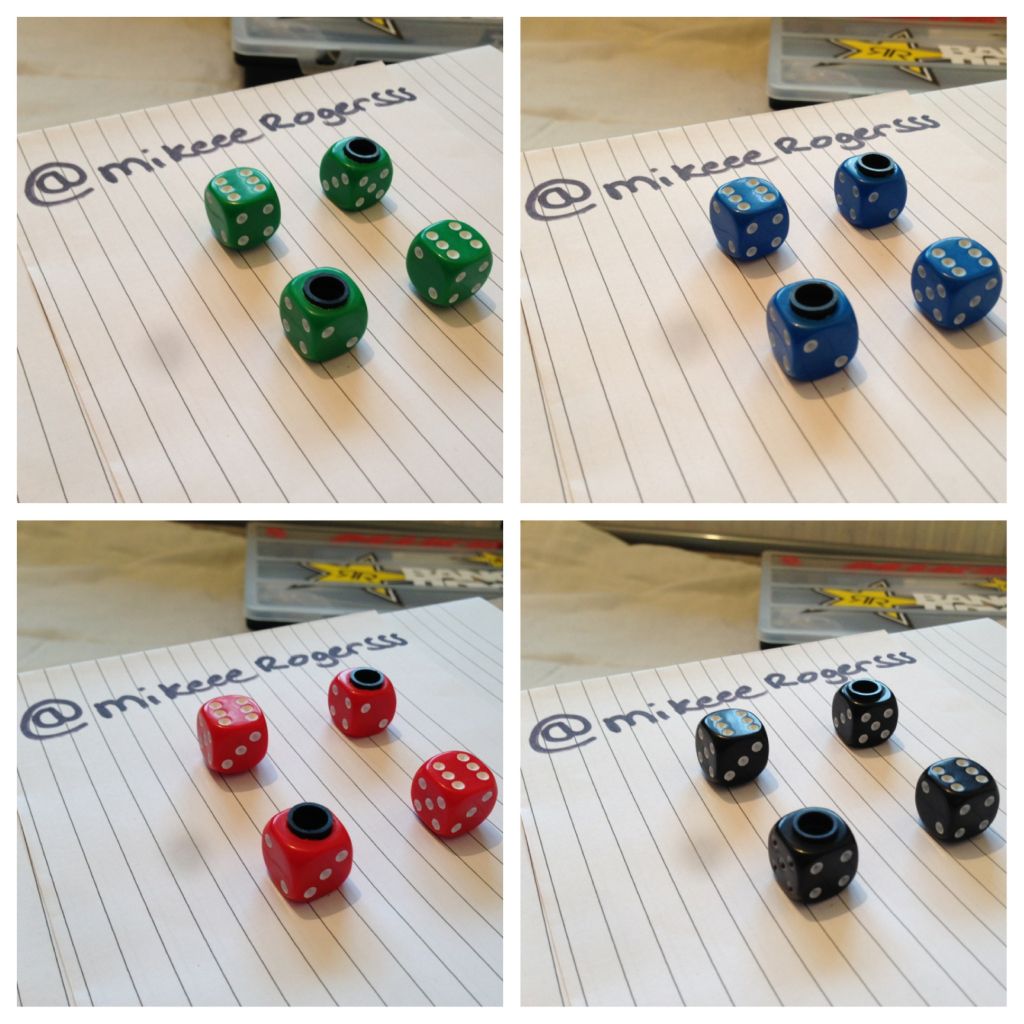 Lego Bricks: