teamSPB's New Project...Mercedes CLS...iPad mini, hydraulics, 20's!
Hi everyone, thought we would introduce our new demo car...the Focus' replacement!
Having had a VW Scirocco, Escort RS Turbo, Focus RS, Toyota Previa (still got), Vauxhall Corsa C (still got), it was time to buy something a bit more pimp and something I wouldnt mind adding miles to without worrying about depreciation...but the main thing was, it had to be more of a cruiser/pimpmobile lol!
The main criteria for this car was;
We can get 4 people in without any issue
It is a fairly rare car in comparison to most big prestigious cars - i.e. not a BMW 3 or 5 series that everyone already has or have seen heavily modified already
Had to have a big boot
Had to have that 'pimp' status
Had to be nippy for a big car
Had to have plenty of scope for some BIG plans I have in my mind!
Had to be a decent colour with decent interior
After looking at endless cars including BMW 1-3-5 series which were ruled out straight away due to them being so popular and often looked at as 'mum and dads car' especially where I live! I started looking at Mercs and instantly took a liking to them...looked at the new A class, C class, S class, CLS, etc etc the A class looks SMART on the advert, but I specc'd one up and it was totalling to over 30k with the spec I wanted! The C class took my liking instantly, but again, they are far too popular....The S class was a good contender, but the CLS seemed to have ticked all the boxes for what we wanted and had that extra 'rare' appeal as most people opt for the S class...
Dont get me wrong, its not a rare car like my Focus RS was etc, but in my local area, there are probably only a handful of these cars and I like to try to be different if I can....besides, everyone I know who has a CLS is old lol!
Finally after looking at a few CLS', I found one I really liked, 320cdi, 78k on the clock, FSH, Black, Black leather interior, Airmatic suspension, really clean inside and out, Sat Nav, Bluetooth, DVD player, and didnt have the light walnut brown dash (instead it was dark brown lol)...a deal was struck and it was snapped up!!
Some pics of the car from the advert...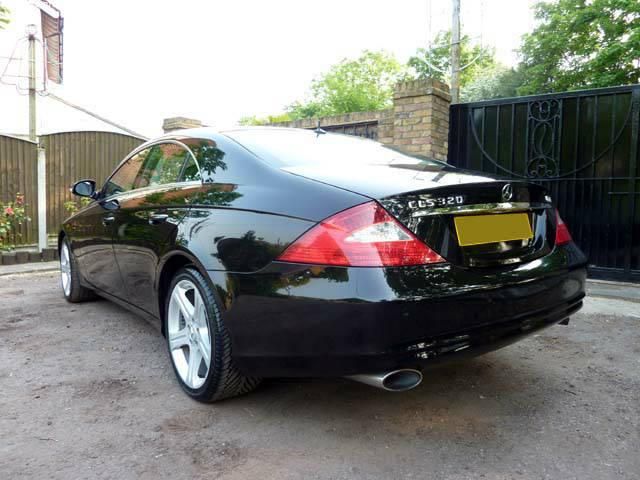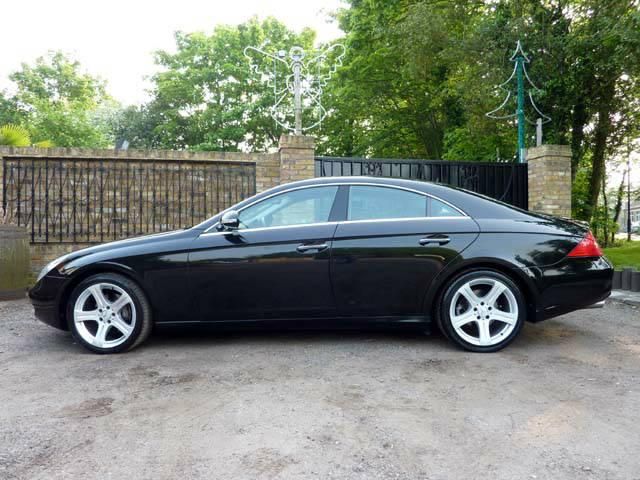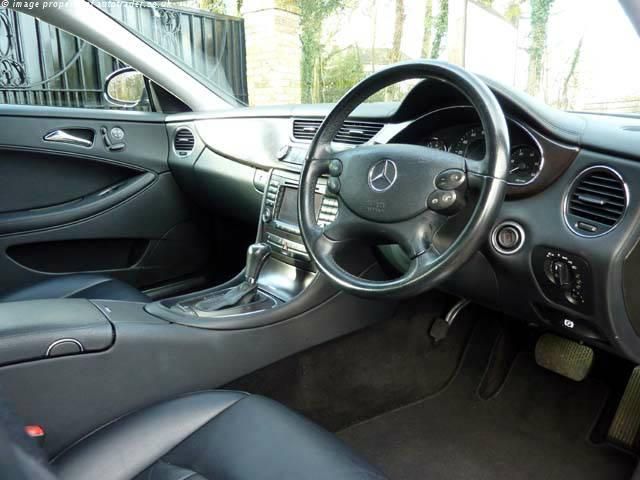 We have some nice plans for the car...including...
20inch wheels
Full Rayvern Hydraulics installation with twin (or single, not decided yet) pumps
iPad mini installation
Mosconi 6to8 processor with bluetooth streaming from iPad mini or any phone
2 Ascendant Audio Havoc 18" subs custom built for infinite baffle applications
Mosconi amplifiers
8 pot (yes we had to go bigger than the Focus which was on 6 pot lol!!) AMG calipers on the front and 4pot AMG calipers on the rear
360mm disc conversion (next discs may possibly be 390-400mm) on the front and 330mm on the rear
An after market body kit or bumpers
etc etc
Welcome to the build thread!!!
teamSPB