Discussion Starter
•
#1
•
I found the other tutorial rather confusing and ended up doing it this way!
So if you cant work it out with the other method, try this!
Firstly you will see a little indent in the rubber of the wheel, at 4 and 8 o clock positions: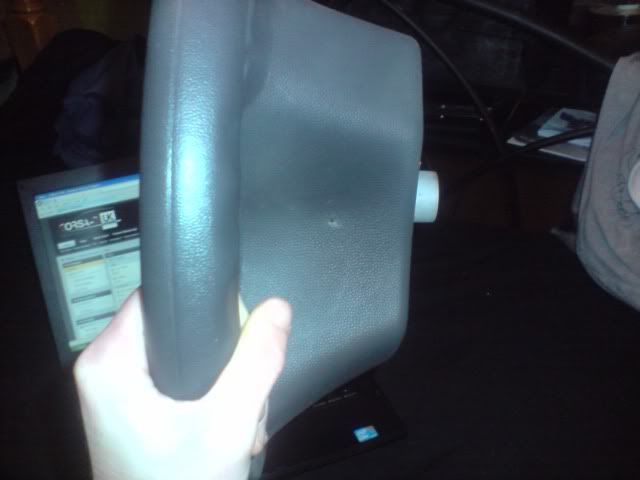 Next, you will have to visualise that the airbag is there as this is my old wheel and im blatently not in the car lol
The airbag is held in with two clips, one on each side...essentially its held in like this:
So with that in mind, stick a flat bladed screwdriver in the hole and push the clip out: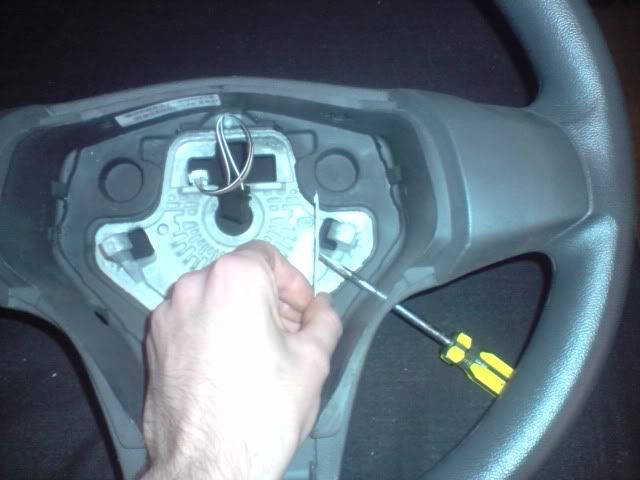 As you are pushing the clip, try and ease that side of the airbag off, so that it doesnt clip back in when you do the other side.
It will come about 1cm away, not much but thats all you need while you do the other side.
So...do the same with the other side and fingers crossed when you unclip it...the airbag should come off!
Dont yank it off for obvious reasons...there are wires behind it...self explanitary this part...disconnect them
Finally...T50 screw in the middle...unscrew it and pull!
Now there are two methods to remove airbag/steering wheel
Again, sorry its not attatched to a car or more to the point...an airbag haha:thumbs: